Winner Takes Home:

$0.00
Draw Date:

TBD
Last Draw Results
Bothwell FD 50/50
Winning Number : 3303782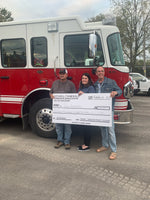 Congratulations Peter!
Peter is the winner of our annual Bothwell/Thamesville Fireman's Association 50/50!
The Bothwell – Thamesville Firefighters Association is excited to announce the launch of our 2021 50/50 Lottery!
Each year at the Bothwell Opti-fest Carshow the Bothwell -Thamesville Firefighters Associations hold a 50/50 Draw.  During this 1 day thousands of dollars are raised as a means of support for various charities and community organizations in need and preserving the history of their local accomplishments. We do this to make our communities a better and safer place to live!
Due to Covid restrictions the 2021 Bothwell Opti-fest Car show has been canceled so to carry on tradition we've went online for this year.
ONE WINNER will receive 50% of funds raised during this draw!
The winner will be contacted to claim their jackpot!
We thank you for your continued support through this trying time!
Hope to see you in 2022 in person!!
FOR PROBLEM GAMBLING SUPPORT, PLEASE CALL: 1-866-531-2600.